Manor house alteration underway
— 03 Sep 2019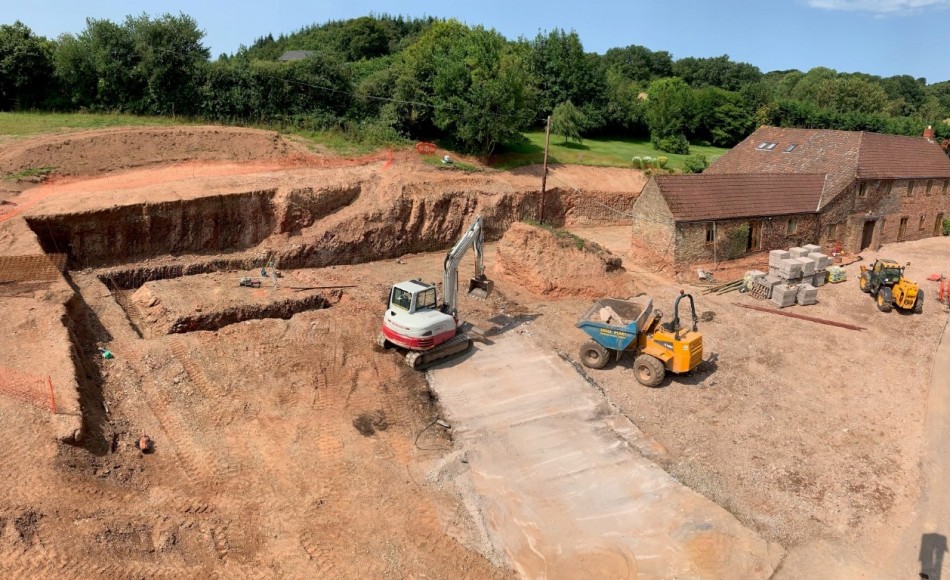 We posted a blog last year about the proposed extension and alteration of a Manor house in the Quantock Hills Area of Outstanding Natural Beauty, Somerset. The property is peacefully situated surrounded by its own land, and offered the ideal opportunity for our clients to create their perfect family and equestrian home.
Jonathan Rhind Architects, liaising closely with Sedgemoor District Council, organised the planning application for a swimming pool and garage extension which was quickly approved and following a detailed tender process the client selected their preferred contractor.
Works are now underway to demolish the existing garage and excavate the groundworks for the swimming pool prior to building work commencing on the new extension.
Jonathan Rhind Architects are supporting the client with a role as contract managers and are liaising closely with the contractor; keeping the client informed and ensuring that works progress in a timely manner.
Director Julian Clayton who has been overseeing the project, said 'It is great to have started this project onsite after a fairly long pre contract design phase. We will make further posts as the interesting features of this project start to take shape.'