Works to 17th Century cob and thatch barn nearing completion
— 25 Mar 2019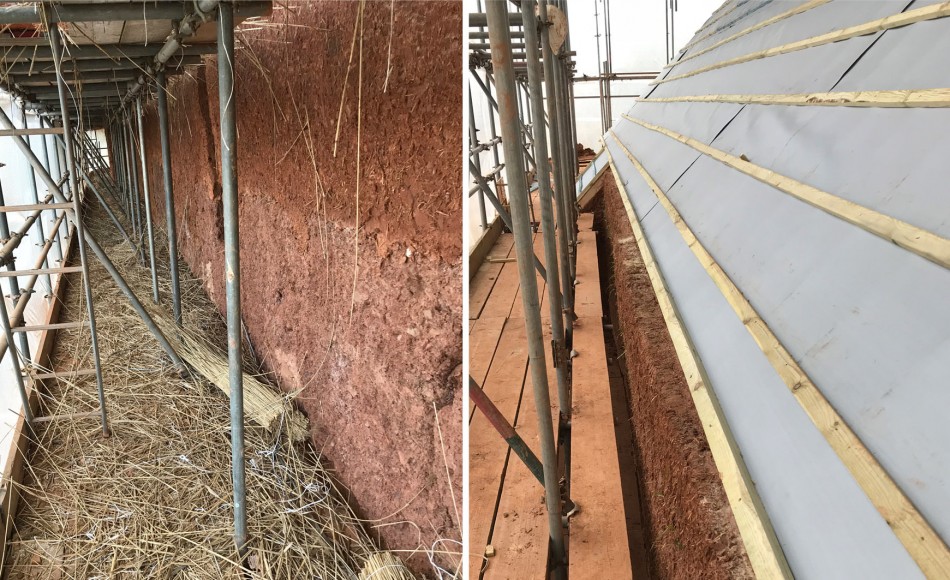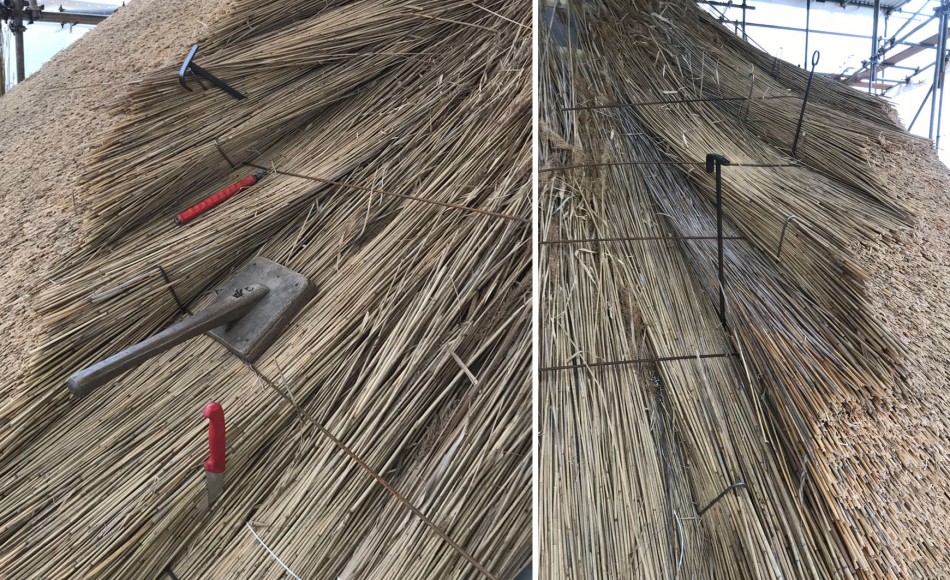 In October of 2018 we posted a blog about the repair and conversion of a 17th Century cob and thatch barn which had historically been allowed to fall into a poor and neglected state. The owners of the property, which forms part of a courtyard of buildings, wanted to protect the barn from further decay and incorporate it into their living space.
The first steps have been to repair and reinstate the cob fabric. Specialist cob contractors Earthouse have carefully removed inappropriate historic cement render and blockwork infill, and repaired and rebuilt the cob. Once the cob walls were rebuilt, specialist carpenter Dave Farant built a traditional raised collar trussed roof, in well-seasoned Douglas fir, before master thatchers Packham Brothers thatched in water reed.
To enable the works to take place, a roofed scaffold has been erected entirely encapsulating the barn, which has allowed the cob and thatching to continue in a timely manner through the winter months.
The works to the cob and thatch are nearing completion, and the clients are delighted with the end result. Now that the fabric of the building has been completed, the next steps are to fit out and finish the building.
Underfloor heating and renewable services such as a ground source heat pump will be incorporated to ensure energy efficiency and sustainability. The cob walls are breathable as well as well insulated – see our cob technical blog for more information – creating an ideal living environment.
The internal finishes will include stone and oak flooring; bespoke joinery by local carpenters; and streamlined sliding aluminium door systems, which will complement the proposed zinc and glass extension link to join the cob barn to the existing farmhouse.
This is an exciting project to revive a neglected barn and secure its future as an extension to the listed farmhouse.