Works progressing on Woolsery shop and post office
— 15 Jan 2020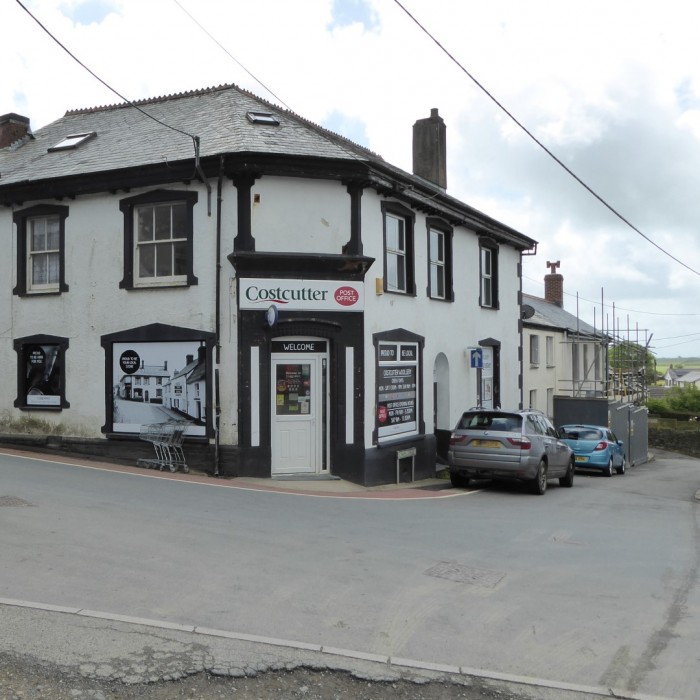 In a time when villages are losing their post offices, it is great to be part of a project in which the local village shop and post office are being rejuvenated for continued use by the community.
The ongoing Woolsery project in which several run down and dilapidated properties and businesses in the village have been purchased by entrepreneurs Michael and Xochi Birch, and are being refurbished, repaired and brought back to life has already seen the fish and chip shop and village pub revitalised for villagers and visitors to the region. As work continues on the Manor conversion to a hotel and spa, progress is also being made on the upgrading of the shop and post office.
The property was built in the late 19th / early 20th Century specifically to house the village shop and has performed this function ever since. It occupies a prominent position in the centre of the village and this together with the scale, formal street-facing façade and large corner entrance articulate the property as a commercial building in contrast with the residential properties leading away from the village centre. Together with the fish and chip shop, pub and Manor House green, it will form part of the beating heart of village life.
As well as the refurbishment of the ground floor shop, the neglected and unused residential floors upstairs are being renovated for serviced accommodation run in conjunction with the Manor Hotel. These were the rooms in which Michael Birch's grandmother was born.
With scaffolding erected, and internal walls and roof removed, work is well underway, and the Jonathan Rhind Architects team are relishing having the opportunity to bring new life to this tired building, important in the historic village setting.
Read the latest updates on the Manor house renovation here.