Welcome back and Congratulations to Jon
— 07 Dec 2022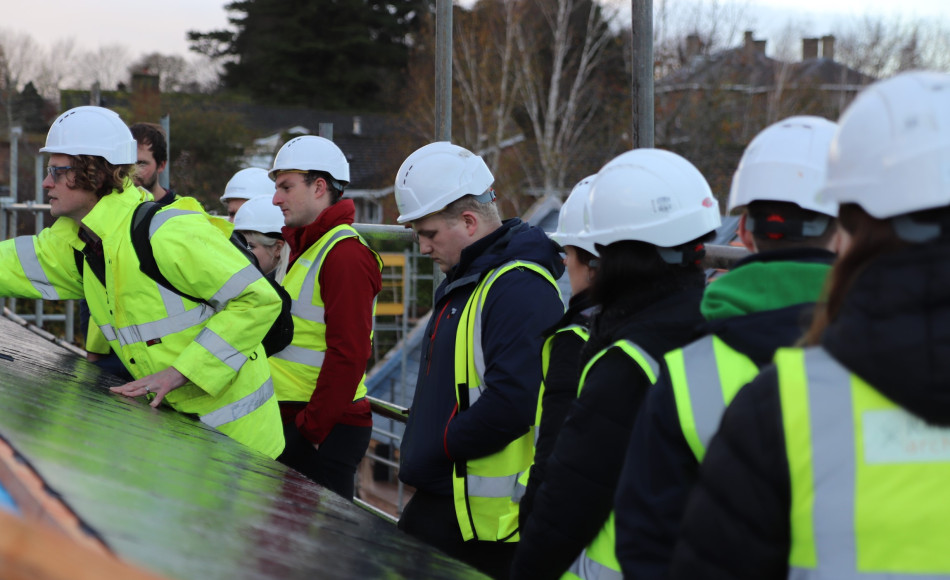 When Architectural Assistant Jon Johnson embarked on his Master's degree in the Conservation of Historic Buildings in the Autumn of 2021, we hoped to be able to welcome him back to Jonathan Rhind Architects when he graduated. Now, after a year's dedicated study and having received a distinction in his degree for the research he conducted, JJ has returned to the North Devon studio.
JJ went to Bath University, where he chose to research whether minor LBC applications could be streamlined in a similar way to the permitted development system, and if the benefits of an improved system would outweigh the potential risk to historic buildings.
JJ introduces the basis for his thesis:
'In a quickly changing world, with the urgency of the climate crisis growing increasingly clear in public awareness, it is essential for our heritage environment that it is prepared to deal with the shift in the natural environment. Heritage assets have a large part to play in achieving the UK's carbon neutral targets and there is a danger that, if heritage legislation is not prepared, this pressure for ecological action may result in inappropriate alterations causing significant heritage harm. There is also the converse issue that overly protective heritage legislation may stand in the way of the country's drive for carbon neutrality. It is therefore vital for the future of heritage that the legislation that protects England's built history is brought into the present.'
JJ's research is important in the light of evolving issues surrounding sustainability and climate crisis and balancing these needs with the protections offered to our heritage assets. In an ever-changing world it is important that such research helps to keep our systems up to date and relevant to current and potential future needs.
We are delighted to have JJ back in the team, benefitting from his contribution to the conversation about how best to conserve, protect and reuse our heritage buildings in the present and for the future.