Success as planning permission for countryside barn achieved
— 22 Feb 2021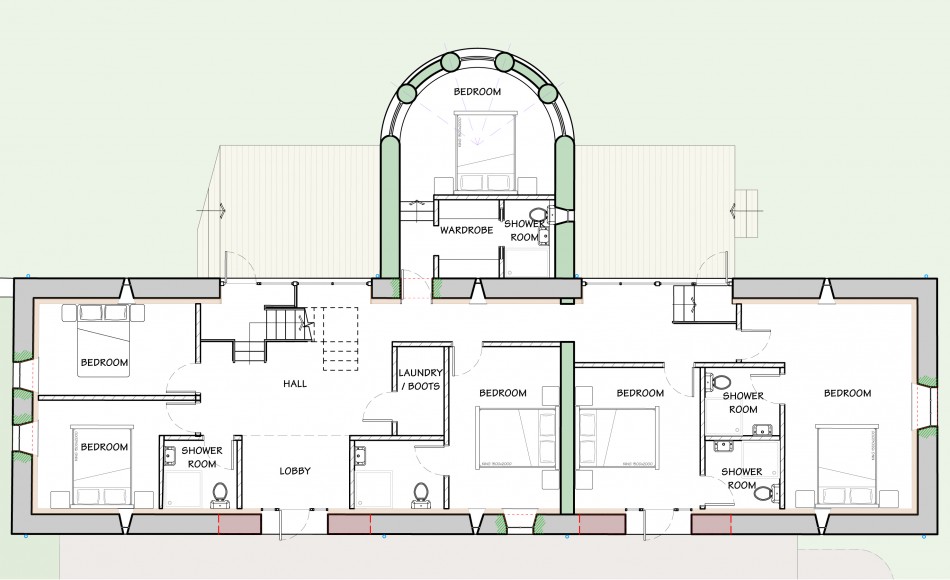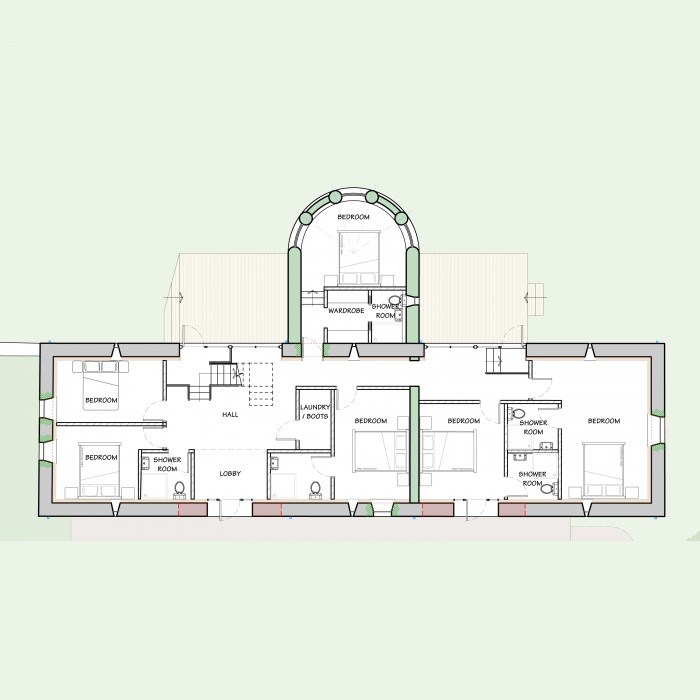 Planning permission has been granted for full residential use of a former threshing barn on the windswept north Devon coast; part of a collection of former agricultural buildings surrounded by a patchwork of farmland and only half a mile from the sea.
The Threshing Barn already had consent for use as holiday accommodation, however, it was not possible to convert the building to the high standard required for such a sensitive setting, and remain a viable project. The owner was keen to ensure the barn's survival as part of the agricultural heritage of the area, in the North Devon Area of Outstanding Natural Beauty (AONB) and North Devon's Biosphere Reserve.
Jonathan Rhind Architects were asked to draw up plans and apply for planning permission to turn the threshing barn into a residential property. The proposals include repairs using traditional methods and materials to maintain the historic farm building character and maintain its presence in the landscape.
Working with ecologists and in close consultation with the local planning department Jonathan Rhind Architects were able to come up with a solution which satisfied both the client and the planning authority requirements. The client is now able to continue with his work to repair and conserve the barns on the site, providing continued work for local contractors and their suppliers in the community.
For advice on planning issues on sensitive sites or for further information on barn conversions, please see our barns project page or get in touch for a chat with one of our Architects.