Specialist heritage architecture firm shortlisted in 2018 RICS awards
— 20 Feb 2018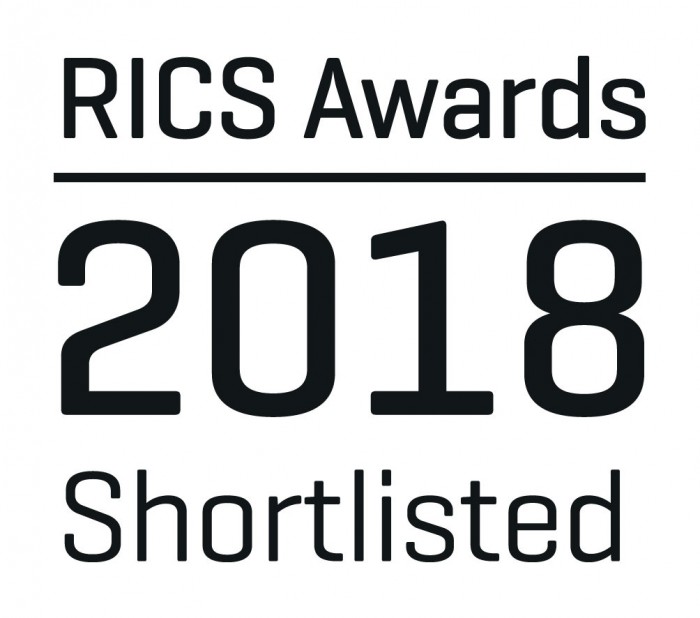 Jonathan Rhind Architects has been shortlisted in the prestigious Royal Institute of Chartered Surveyors (RICS) Awards 2018 for an extensive restoration project at Ilfracombe's 115-year-old St Peter's Church.
The firm has been selected as a South West regional finalist in the annual competition's Building Conservation category, with the winner due to be announced at an awards ceremony on Thursday, May 17th in Bristol.
The RICS Awards showcase the most inspirational initiatives and developments in land, real estate, construction and infrastructure.
Across eight individual categories, the awards are regarded as the premier property and construction awards in the country, celebrating the most innovative projects in the region and their impact on local communities.
St Peter's Church was built in 1903 and is a Grade II listed building. The restoration project involved completely re-roofing the huge clay tiled roofs and took over a year to complete.
Around 70% of the original tiles were reused in the restoration of the roof, as well as new Dreadnought replacements including the decorative ridges which closely match the original. Photovoltaic cells were incorporated into the south facing pitch, but hidden from view by the south aisle and lead gutters, and rainwater goods enlarged and re-routed so they block up less easily and are more accessible for maintenance, without changing the external appearance.
The project cost £360,000 which included a Heritage Lottery Fund grant and community fundraising of £100,000.
The South West regional services coordinator for RICS said: "The standard and volume of entrants were extremely high this year."
Rick Gilroy from Jonathan Rhind Architects said: "This was an extremely complex project reusing the original roof tiles, whilst still ensuring the church was fit for modern use for years to come. We pride ourselves on finding creative ways to approach heritage architecture projects such as this one and we feel privileged to have been recognised for such a prestigious award."
For more about the project visit, http://www.jonathan-rhind.co.uk/blog/re-roofing-project-at-st-peters-church-ilfracombe-finishes/