Social distancing and building surveys
— 11 May 2020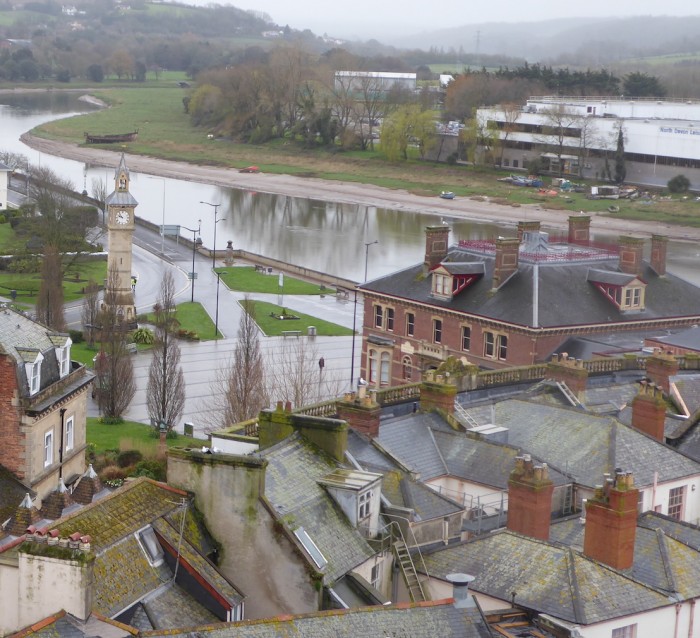 Not long before the current government Covid-19 lockdown our Senior Architectural Technologist Darryn Marrs was taking remote working and social distancing to a new level.
Elevated over 30 metres from street level in a cherry picker, Darryn commenced his biannual high-level inspection of the Barnstaple Bridge Trust's properties taking in views of the town roofscape.
The Trust's Grade II listed heritage properties totalling nearly 96,000 sq ft of mixed uses require frequent inspection, maintenance and long-term repair management to minimise the risk of potentially more expensive leaks, structural failures and loss of historic fabric and finishes.
A rolling programme of maintenance is proven to be more economical than dealing with urgent repairs as they arise. This reduces the impacts on occupants, reduces loss of earnings to business tenants and allows the Trust to plan their repair and alteration funds.
Jonathan Rhind Architects are adapting to the current situation of social distancing and new methods of working including external or unoccupied building surveys.
If you own a historic property and need advice on maintenance and repairs or want to discuss your long-term plans, give a member of our conservation team a call.