Shortlisted in the Buildings Conservation Awards
— 26 Sep 2017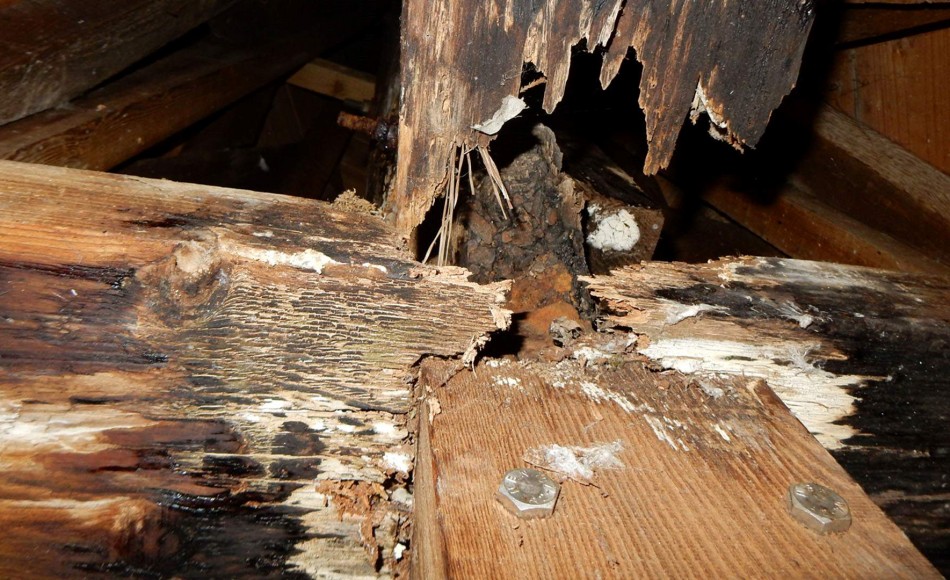 Our work on Bridge Chambers - a Grade II listed building in Barnstaple – has been shortlisted in the Buildings Conservation Awards, run by Devon Historic Buildings Trust.
Shortlisted in category A for 'repairs of a historic building or structure', the 19th Century Bridge Chambers had a substantial amount of damage to the timber structure of the spire when repairs began in June 2016.
The team worked with local contractors, Hannams and Sons and PCA Consulting Engineers to repair rotten timber and corroded bolts and fixings. We were pleased to see some of the original gargoyle heads were in good condition and original carving details can still be seen. These were treated to improve weathering.
Darryn Marrs, project technician said: "We are thrilled to have been shortlisted for this project and would like to thank all those involved for their work.
"As a feature on the listed building, the spire had many structural issues and the work took real skill and expertise. We're extremely pleased with the finished result and to have retained many original details. It is fantastic to see the repaired spire on such a prominent local building."
The Buildings Conservation Awards acknowledge best conservation practice and good design in Devon's historic buildings.
The winners will be announced at a ceremony at the end of October, presented by the Lord-Lieutenant of Devon, David Furzdon Esquire. Click here for further information about the awards.