Rewilding – a holistic approach to biodiversity net gain in your project
— 01 Apr 2021 by Mark Raby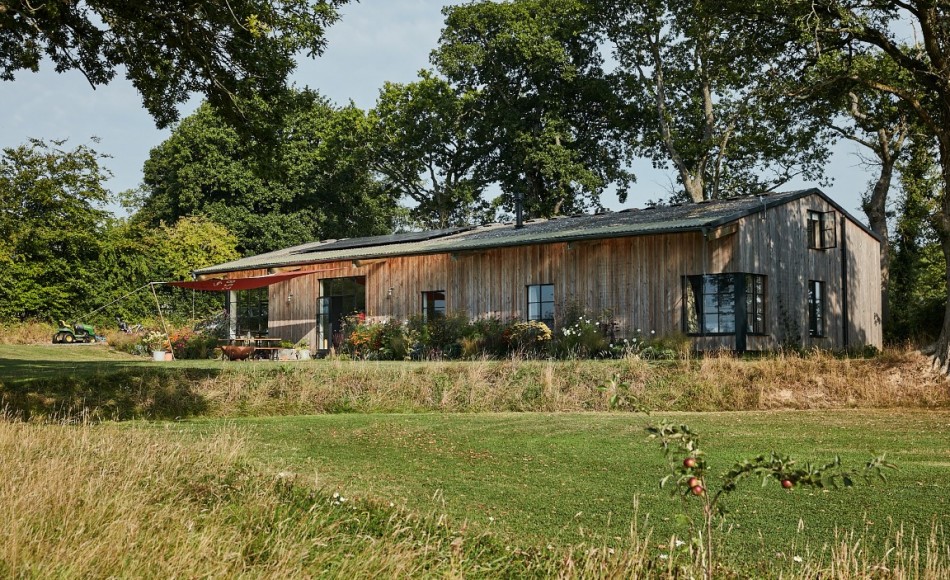 By mid-2023 there will be a mandatory planning requirement to ensure that development sites are left with more biodiversity than when the project started. The proposed net gain will have to be calculated as part of a planning application.
Clients may well be thinking, 'how will this affect my project?'.
Developers of large sites who may not have consents secured prior to this date will need to take these requirements into consideration. However, in the light of the current climate crisis and need to support biodiversity should we be waiting until there are planning requirements in place, or should we be considering the biodiversity of our sites already? This could just be seen as another environmental bolt on, but it doesn't need to be.
If we embrace what nature can give us then we all benefit from the results. Taking examples such as the pioneering Knepp Estate wilding project in which 3,500 acres of intensively farmed land has been returned to nature the results have seen an astounding increase in biodiversity; beyond the expectations of many of those involved in the project. Elmore Court in Gloucestershire is one of the latest estates to follow suit, and locally one of Jonathan Rhind Architects' longstanding clients Clinton Devon Estates are in the process of giving a stretch of the Otter Estuary back to nature. The hope is that by allowing the river to behave naturally and returning the area to floodplain the estuary will be better able to cope with the increase in climate change driven extreme events, and this will benefit both the natural environment as well as the people and infrastructure in the area.
But we don't have to be the landowner of a large country estate to make a difference, anyone considering a development project of any scale can consider the biodiversity net gain (BNG) as a positive intervention in the project. Ways of achieving BNG include:
Wildflower gardens or meadows for larger sites
Low maintenance garden areas with natural grassland
Fruit trees and flowers
Hedgerows
Natural or rewilding areas for larger estate projects
And will have benefits such as:
Increased biodiversity and wildlife
Natural spaces for your health and wellbeing
Reduced climate change
Species diversification
Can be zero or low maintenance
How are Jonathan Rhind Architects approaching the new legislation?
We are embracing the issue now. As a practice we are taking on board the need to implement the measures needed to ensure that projects will meet the requirements as well as being environmentally responsible. We are engaging in discussions with ecologists about what we would have to be doing on a project to achieve BNG.
We are engaging with ongoing learning about the subject - Darryn Marrs, Senior Architectural Technologist, who has been developing our research in this field explains some of the key topics are:
Calculating BNG using Defra's biodiversity metric
Potential for offsite offsetting, or biodiversity credits if there is no opportunity for enhancements onsite.
Engaging ecologists
Implementation, management and responsibility for future maintenance
Local plans within national framework
We are ensuring our team are in a position to advise on and help you achieve the necessary BNG measures for your future projects, and we look forward to exploring the viable opportunities for improvements to biodiversity in both domestic and larger settings.
Biodiversity links