Restoration works to 15th century church progressing
— 23 Jan 2019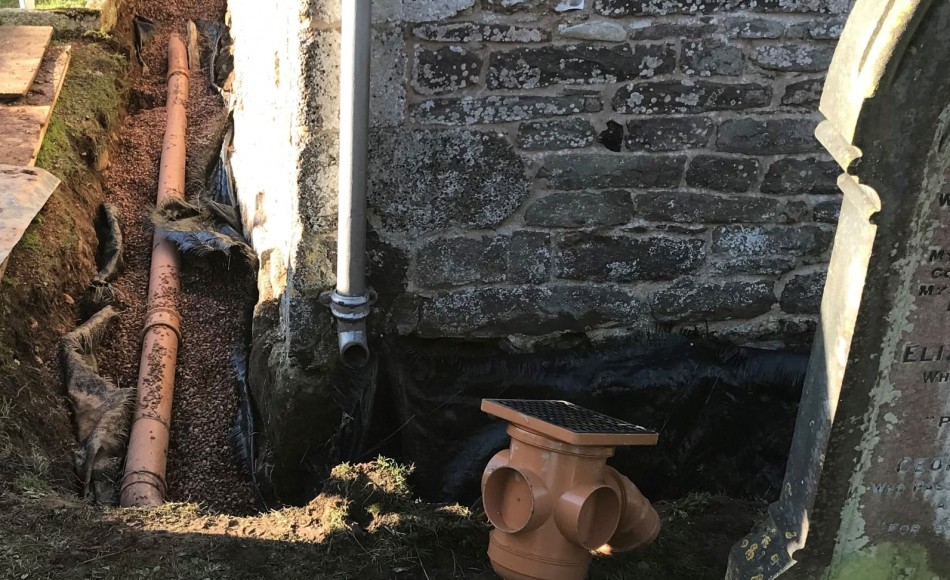 We reported in June last year on the planned works to repair and restore the charming Grade I listed church of St Mary in Willand. The works began in December and the initial stages are progressing as planned.
One of the projects involved stone repairs to replace inappropriate and incongruous red cement repairs with breathable lime mortar to match and complement the existing stone and pointing. Prior to the works taking place Jonathan Rhind Architects created a mock-up of how the repairs might look once the works were carried out, so that the DAC (Diocesan Advisory Committee) could envisage the proposed outcome. The stages of the repair involve the careful removal by hand of the old cement and creating an appropriate stone match for the new repairs out of a hot lime and sand mix with the addition of stone dusts to achieve the requisite colour. These and other detailed stone repairs are being carried out by specialist contractors Corbel Conservation.
The large cypress tree from the churchyard has been removed, which will halt any further subsidence at the east end of the church, and stone repairs to the walls can now take place.
Drainage works to replace damaged and cracked brick and concrete channel drains have also begun. French drains are being installed around the base of the church walls to ensure the efficient drainage of water away from the building along with a new piped system for the rainwater.
Director, Mark Raby who is managing the project said, 'Corbel Conservation are performing well and we look forward to seeing this beautiful church in good working order.'