Refurbishment of Victorian shooting lodge
— 24 Sep 2020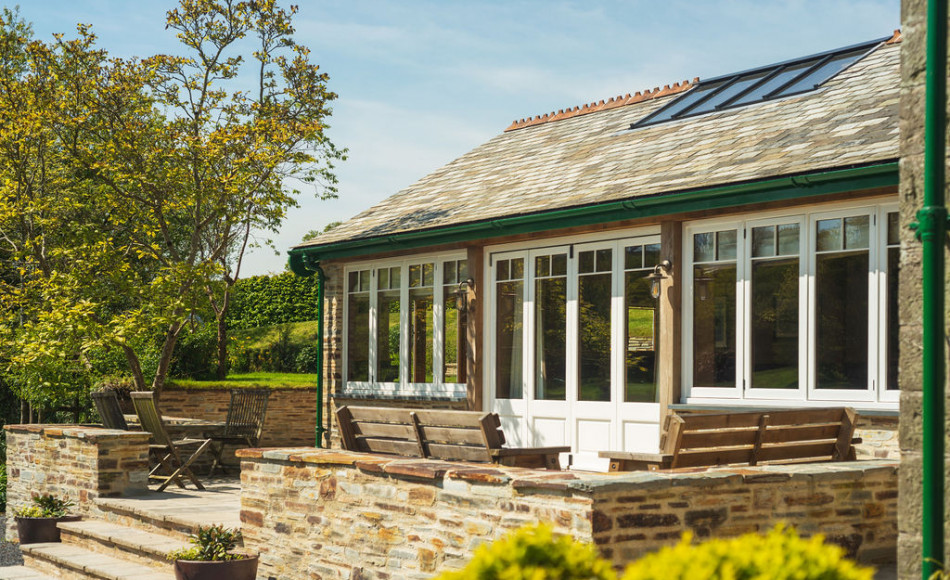 The refurbishment of Molland House in the middle of Molland Estate began in April 2018 and with a tight programme to design and build in only six months to meet the requirements of the client to open by the end of October for the main shooting season, we and the contractors had a tight deadline.
Molland House is a beautiful Victorian shooting lodge with many original period features including cast iron fireplaces and a tiled chequered floor, which the client was keen to retain. The house was completely refurbished including minor internal reordering to make best use of the space and increase the number of bedrooms. Part of the linhay outbuilding was converted to provide two additional bedroom and bathrooms.
A new extension was built to house a games room with plenty of comfortable seating and a well stocked bar with a vaulted ceiling, exposed trusses and high quality hardwood windows and glazed doors.
The project also involved the upgrade of all internal services including new heating distribution using the Estate's biomass boiler as well as improvements to the entrance courtyard to enhance the approach for visitors.
The property is now used as a luxury shooting lodge in the winter and private holiday let in the summer months. It has been thoughtfully decorated and furnished to retain the feel of a historic property while creating luxurious spaces in which to relax and unwind with friends and family.
Jonathan Rhind Architects were delighted to work with contractors Anthony Branfield Limited, who specialise in bespoke carpentry, and who completed the work to very high standard. The client is delighted with the final result. To view the website for Molland House please click here or to see more of the projects we have been working on, please see our projects page.
Photographs courtesy of Molland House.