New build villa in the Georgian style
— 01 Jul 2019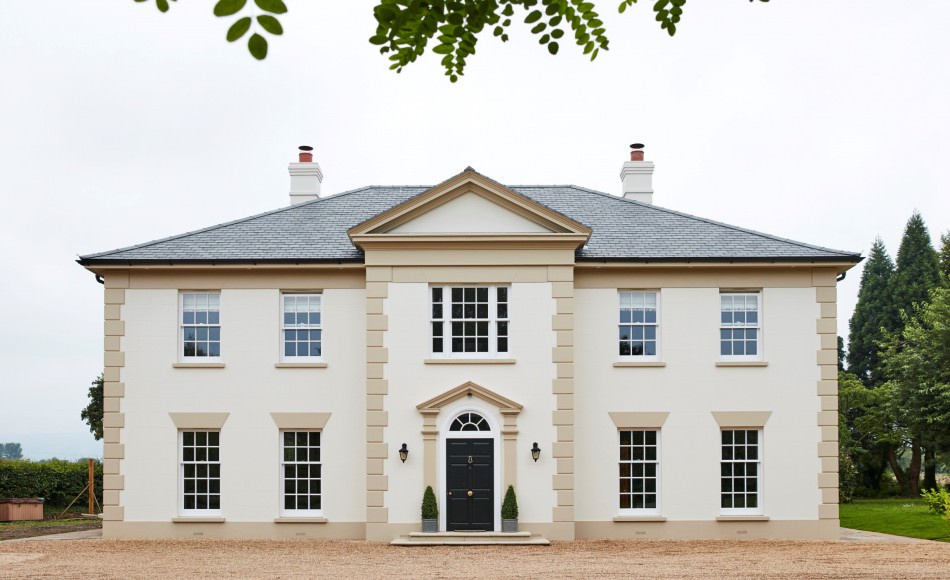 Finishing touches have recently been completed on a new build three storey, five bedroom villa in the Georgian style designed by Jonathan Rhind Architects.
The challenge lay in designing a house which realised the client's aspirations, and also met the strict planning regulations which constrained the footprint of the property. Establishing Georgian proportions on the principal façade drove the layout of the building and establishes its character. Internally the house has well proportioned rooms and uncluttered circulation space.
Earlier in the year the project was a finalist in the category of Best New Home as part of the Somerset Building Control Partnership Building Excellence Awards 2019.
David Bridges, chartered technologist at Jonathan Rhind Architects Taunton office, worked on the project from early concept through to a detail design package and on-site liaison with the client's chosen builder. The clients are thrilled with their new home which was joined by six other buildings nominated in the same category. David, the clients and builder attended the 4th annual ceremony which took place at The Museum of Somerset in Taunton's historic castle.
David said, "It was a great project to have been involved in; the clients had a clear idea of the type of family home they wanted and I knew once Jim Westacott the builder was chosen it would end up being a fantastic quality building. I am very pleased with how the design came together and the level of finish Jim achieved, it's wonderful that the project has been recognised as meeting the high standards in this award."