Jonathan Rhind Architects attend The Listed Property Owners Show
— 25 Sep 2019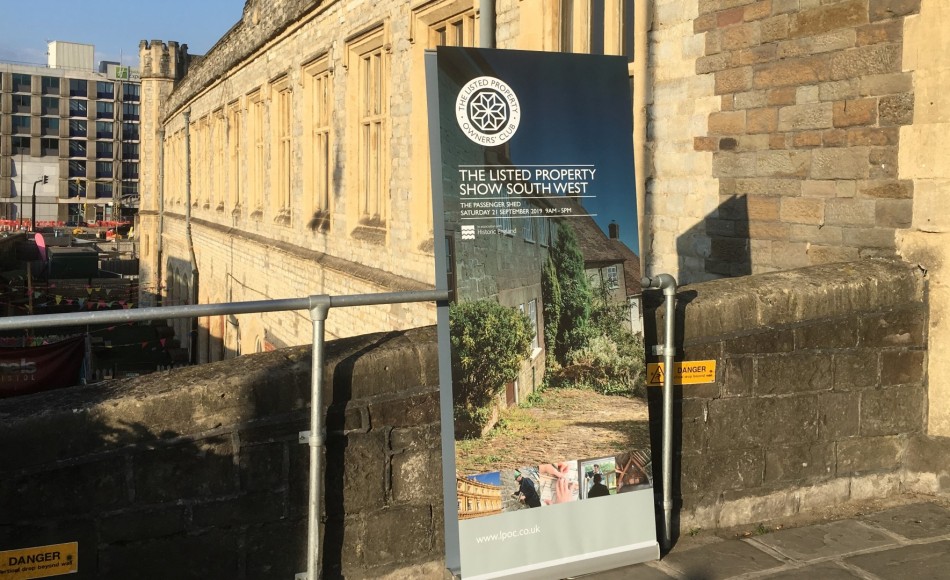 Is there a collective noun for a group of Listed Property Owners – custodians; guardians; champions? Whatever the collective noun, a gathering of Listed Property Owners took place at the Passenger Shed in Bristol for the inaugural show dedicated to Listed Property Owners in the South West.
The atmospheric grade I listed Passenger Shed was a fitting venue. Designed by Isambard Kingdom Brunel, the Passenger Shed is part of the original cathedral-scale station which formed the terminus of Brunel's Great Western Railway. Now a conference venue, the vaulted space was the perfect location for property owners, suppliers, architects and advisors to come together.
Directors, John Alexander and Martin Sturley-Hayes crewed the Jonathan Rhind Architects' stand and had a very interesting day advising property owners and engaging with suppliers and advisors involved in the conservation of historic properties.
Issues surrounding sustainability and negotiating listed building and planning legislation were uppermost in many people's minds.
There were also several useful seminars during the day covering issues such as energy efficiency in historic properties; advice on regular maintenance; and a guide to obtaining listed building consent - some favourite subjects of Conservation Architects!
A great day, and one which we hope to repeat next year. Next up is the Historic Buildings, Parks and Gardens Event in November. Now then, what's the collective noun for a group of Historic House Owners?