Historic England Damp Towers Project
— 03 Dec 2019 by Jonathan Rhind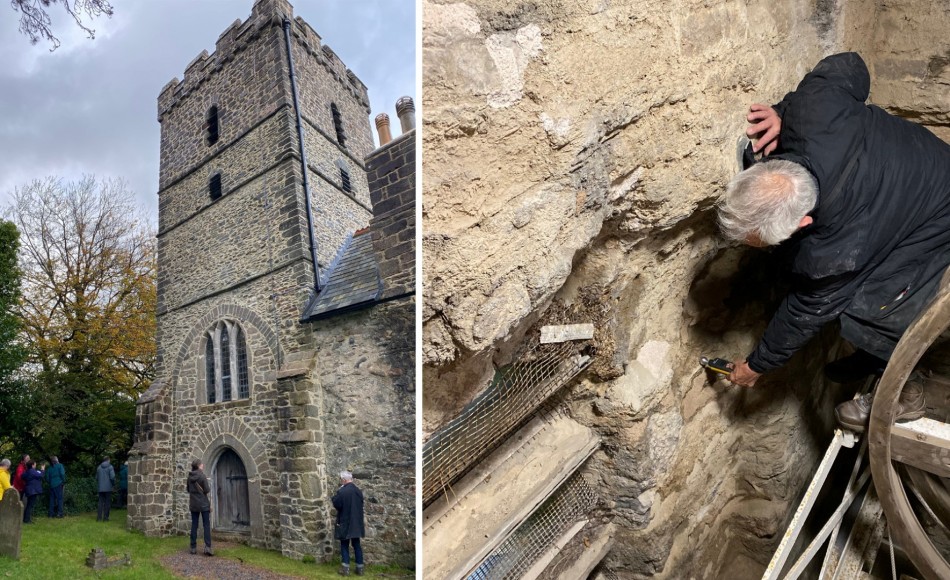 Jonathan Rhind, last month took part in a Historic England - Damp Towers site visit and conference. The visit involved members of the technical research department of Historic England plus builders, environmental engineers, architects and other advisors. They were looking at the performance of previous repair projects to damp church towers and assessing overall performance of different approaches over the last 20 years in order to inform future repairs.
Their initial thoughts included the following:
Lime rendering is generally effective - especially if the wall has been allowed to dry out first.
Grouting is very difficult to achieve and should fill all voids
The top lift of grouting usually settles before drying/setting. This may need a top up after 1 year.
The bases of parapets and pinnacles are particularly vulnerable, and need special attention
Repointing / rendering the inside wall face and the insertion of a damp proof course in parapets are good options if possible. Many towers with a dpc through the parapet at tower roof level are dry.
Internal plastering of tower walls may improve overall absorption of moisture
Pointing should be full, with as much lime mortar exposed as possible for maximum evaporation
Pointing finished with limewash gives better evaporation from the surface of the mortar
Most water penetration occurs by capillary suction through micro cracks. This is especially the case on perp (vertical) joints at the interface between stone and mortar
Client expectations:-
A dry tower to current living/domestic standards may not be achievable
With climate change comes wetter winters which are warmer with less frost and greater humidity. This gives less opportunity for towers to dry to the outside between wetting cycles resulting in water penetration.
Have a look at other repair and alteration work to churches we have done here. Or get in touch to discuss your church project.