Highly Commended in the RICS Awards South West
— 22 May 2017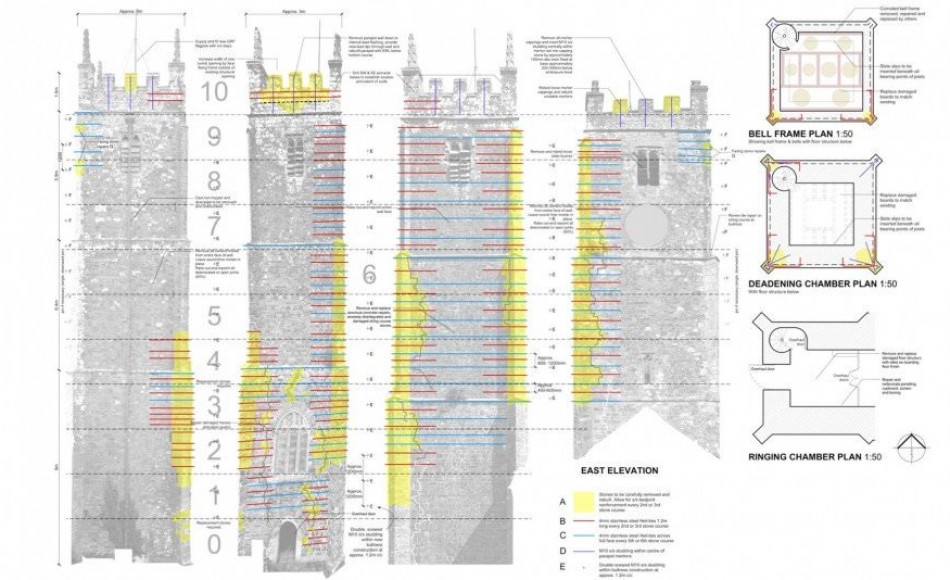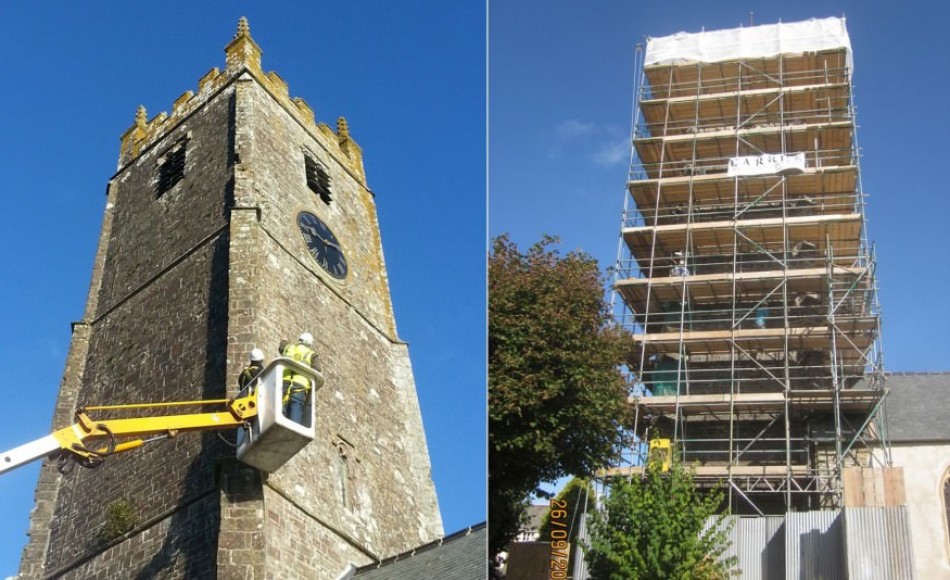 We are excited to announce that St Mary's Church in High Bickington was Highly Commended in the 2017 Royal Institute of Chartered Surveyors (RICS) Awards South West.
The North Devon church was shortlisted in the building conservation category, alongside some fascinating projects from across the region. At the awards night on 11 May, it was announced that the project had been Highly Commended in its category.
Jonathan Rhind Architects planned and oversaw repair work on the Church, which had become dangerous as exposure to harsh weather over the years had caused damage to the tower buttresses. This led to stone from the tower falling and part of the churchyard being fenced off. The Church bells also lay silent for over five years, as vibrations were causing further damage to the tower.
Jonathan Rhind, Company Director said: "It was a very strong field but judges were impressed with the ingenuity of the repairs and quality of craftsmanship to achieve it without changing the character or much of the historic fabric of the building."
"We are very grateful for this recognition by the RICS and would like to extend our congratulations to all the other winners and those shortlisted."
Work on the project began in July 2014 and was completed by February 2015, allowing the community to enjoy their beloved Church once more.
For the full list of winners, visit the RICS website.
To find out more about our work on St Mary's Church, view the case study here.