Heritage Lottery funded works begin at Halsway Manor – National Centre for Folk Arts
— 02 May 2018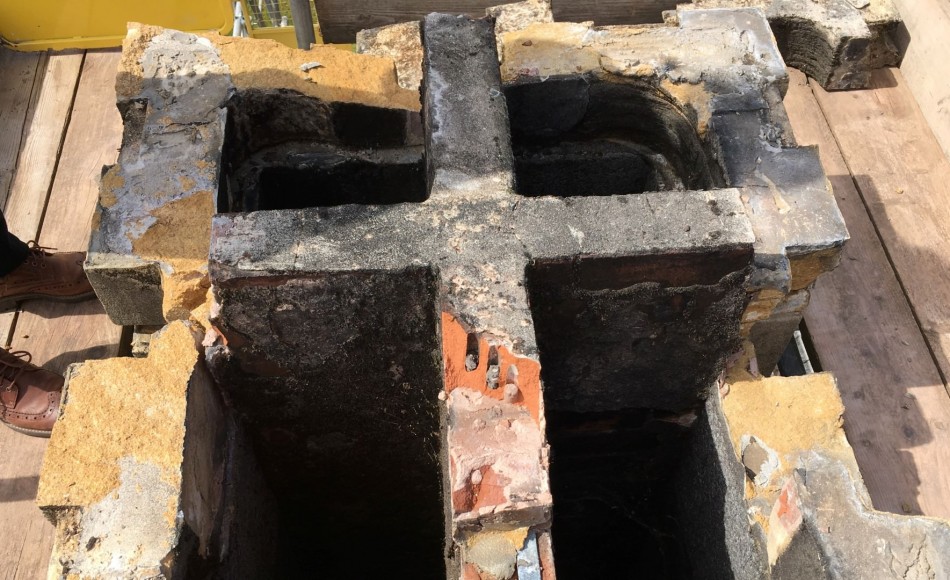 Following the award of a £387,500 grant from the Heritage Lottery Fund (HLF) along with £57,600 from the Country Houses Foundation and £100,000 from supporter donations, planned work on Grade II listed Halsway Manor has begun.
The works to be carried out include repairs to conserve the Manor's historic building fabric including roofs and leadwork, stonework, historic windows and doors. The dated electrical and water systems will also be upgraded with improved energy efficient heating. Ellis and Co, who are experienced heritage contractors, have begun with the erection of scaffolding, masonry work to the chimneys, and repairs to slates and copings.
Commenting on the award Crispian Cook, Chief Executive of the National Centre for Folk Arts said "We are thrilled to have received this grant thanks to National Lottery players, and a huge thank you goes out to all our supporters who have donated their own money to the project. This project will ensure the Manor - and its library collection – will be available for future generations to enjoy, providing opportunities for countless people to learn about our diverse folk heritage."
Nerys Watts, Head of HLF South West, said: "Thanks to money raised by National Lottery players this historic building and its fascinating collections have a secure and exciting future. Creative and community focused, this project will enable even more people to explore the centuries old story of Halsway Manor and English folklores, customs and traditions."
Mark Raby, Senior Architect at Jonathan Rhind, who is overseeing the repair works visited the site last week with Senior Technologist David Bridges. Mark commented that conservation work to the fabric of the building is essential to preserve it for future generations, and upgrades to the services will ensure that this historic asset can continue to be enjoyed by the community.
For more information about Halsway Manor please see their website.