Hands-on learning for the team
— 31 Aug 2022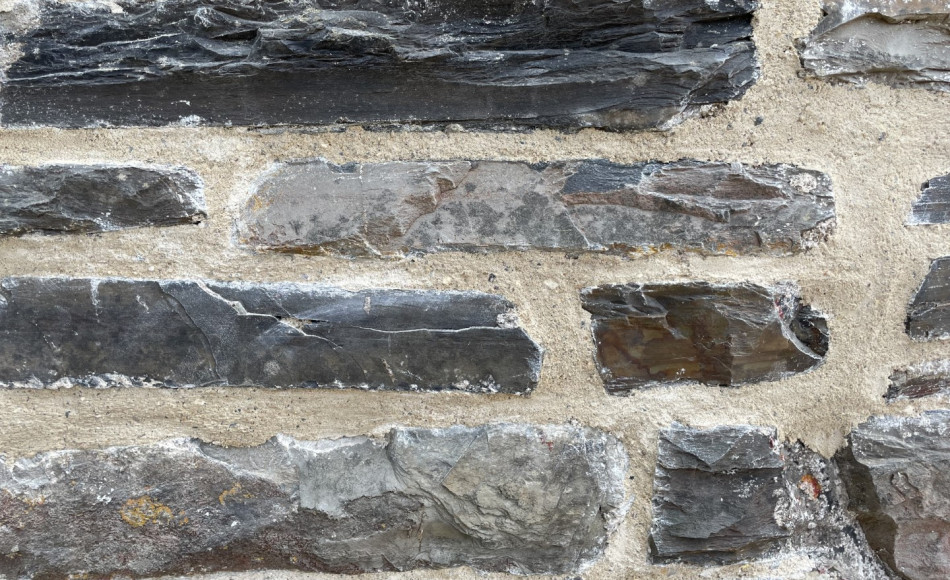 The whole practice enjoyed a full day of hands-on, practical learning.
Working under the guidance of specialist restoration company Heritage Cob & Lime, we all had the chance to understand the work involved in repointing a church tower which had previously been repointed with a cement mortar.
Dan, one of Heritage Cob & Lime's craftsmen, showed us the superior qualities of hot-mixed mortar where quicklime is slaked* as part of the mortar mixing process.
All staff had a chance to work on the tools to remove the hard cement, clean the joints between stones of the church tower and cut earlier repair mortars back to a suitable depth for the new mortar to be applied.
We then filled these joints using a variety of tools to understand which work best.
Mortar which had been applied the previous day was then worked on by staff to produce the required finish.
The rest of the day was spent at UK Hardwoods – a nearby timber yard – where we all got to understand the conversion process from tree trunks to joinery boards. On such a hot day it was impressive to experience the coolness in the drying shed where timber had been stacked to season and the amount of heat the evaporation process takes out of the air.
*Hot chemical reaction of adding damp sand and water to a dry, caustic lime powder.