Grade II listed house renovation features in 25 Beautiful Homes magazine
— 05 Mar 2019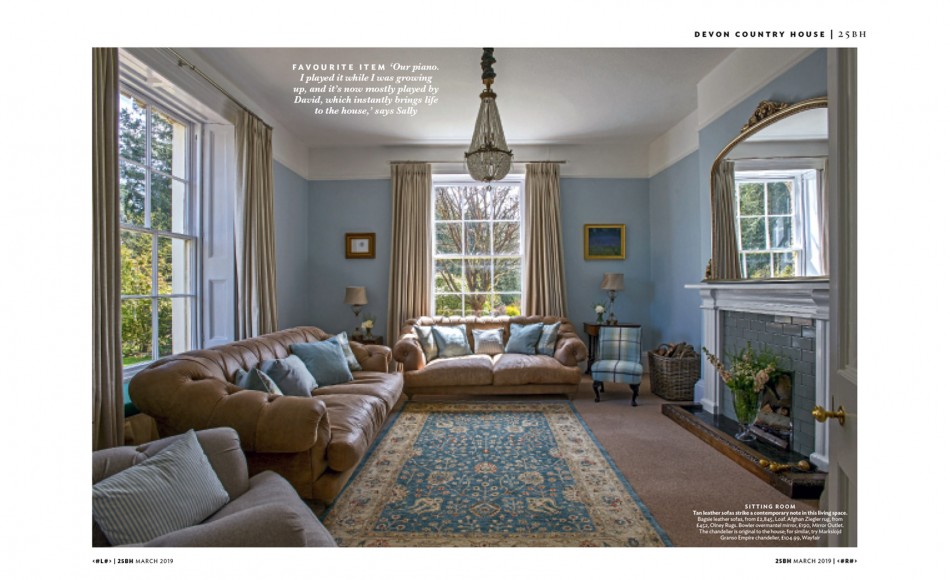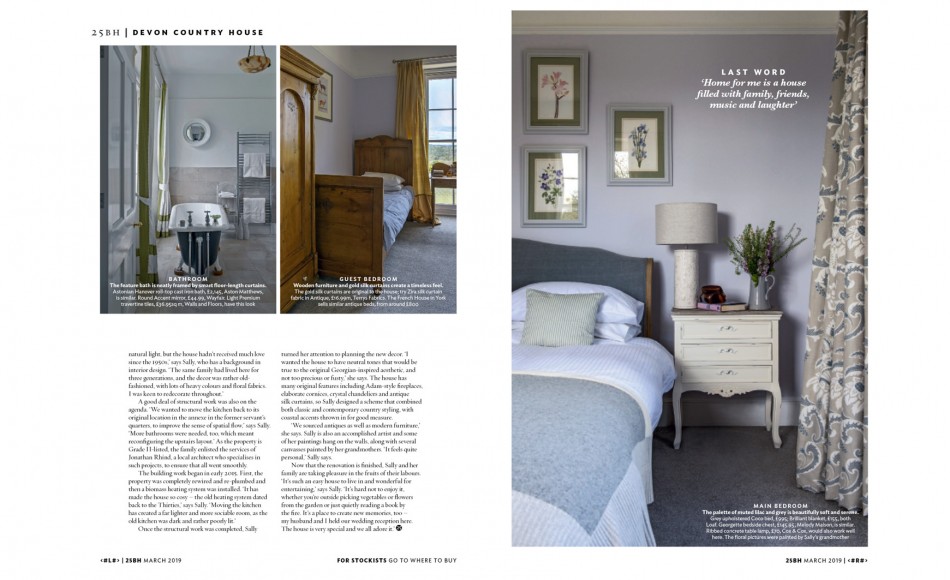 It is always exciting to see projects that we have worked on in print, so we were delighted to see an article on a Grade II listed property that we worked on a few years ago featuring in March's edition of the inspirational home magazine 25 Beautiful Homes.
The Georgian inspired property dates from the 1850s and has sweeping views of the dramatic North Devon countryside. The clients had purchased the property as a holiday home and were keen to update the now tired and outdated house to become a home with space to spend time together as a family.
They were keen to retain the historic features of the building, while updating the house to be suitable for modern living. Specialists in conservation, Jonathan Rhind Architects were an obvious choice to manage the renovation of the property. We were able to gain the necessary consents for work to the Grade II listed building so that the sensitive updating of the building could take place, subsequently acting as contract managers to ensure the timely completion of the project. The work included updating the services – rewiring and the installation of a biomass boiler – updating the bathrooms and moving the kitchen back to its original location, as well as the installation of an outdoor swimming pool.
The clients are now delighted to be able to gather in the house and enjoy family holidays there. To read about more of our projects, please see here.
With kind permission of 25 Beautiful Homes (Issue date March 2019)
To read more from 25 Beautiful Homes please see here www.idealhome.co.uk