Exciting times for Conservation Architects as the team grows
— 23 Oct 2023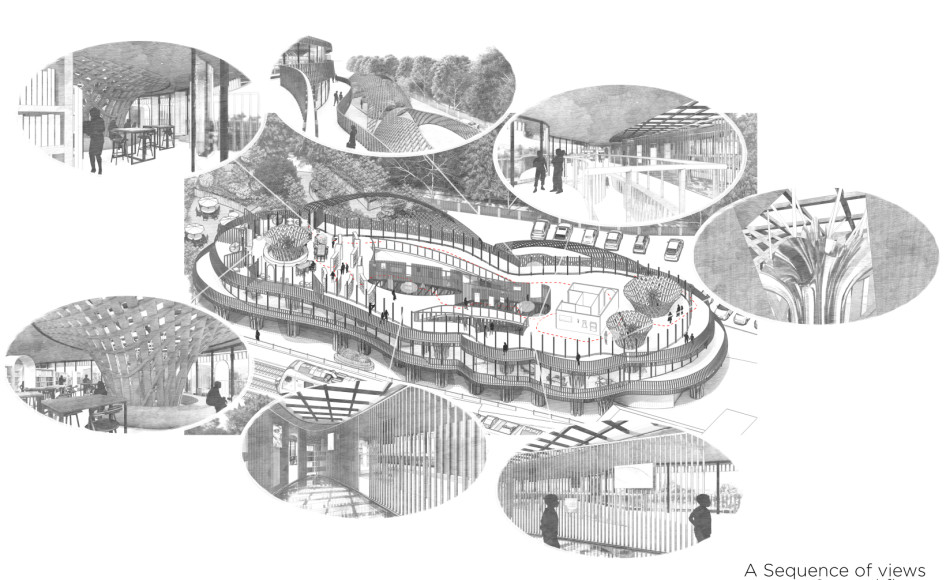 Jonathan Rhind Architects are delighted to welcome two new Architectural Assistants, Charlie Matheson and Joe Shadrick, to the team in the Barnstaple and Taunton studios.
Charlie joined Jonathan Rhind Architects as a Part I Architectural Assistant in Autumn 2023, having graduated from Arts University Bournemouth. Her dissertation Inspiring Silence: the cause and purpose of silence in architecture looked at why there is naturally a certain level of quietude in certain types of buildings and why it's important.
Charlie also qualified in set design, having studied Design for Theatre and Film in college where she worked on productions such as the Addams Family and Into the Woods. Charlie's love of the outdoors means she is at home in the Devon countryside, hiking and paddleboarding.
Joe has come down to the Southwest from De Montford University where his interest in the natural environment informed his dissertation on how biophilic design can be implemented in primary schools to improve access to learning for children with ADHD.
Since joining Jonathan Rhind Architects as a Part I Architectural Assistant, Joe has been working on various projects including preparation of planning and listed building drawings for sensitive upgrades to a Grade I listed house nestled in the Somerset countryside under the guidance of Senior Architectural Technologist Pete Thompson.
It is great to have Charlie and Joe on the team. Check out other team members Charlie and Joe are working with here.