Dartmoor barn brought back to life by Devon architects
— 09 Feb 2018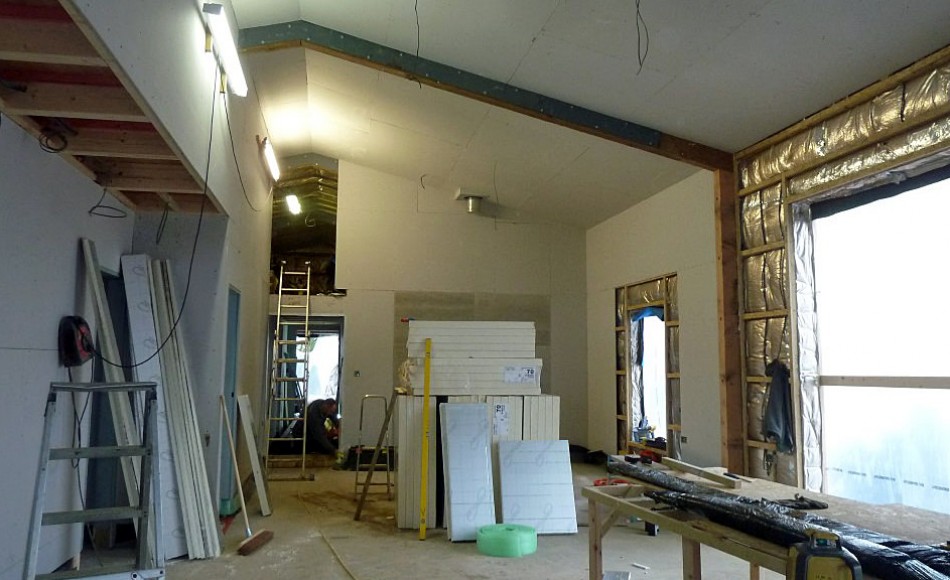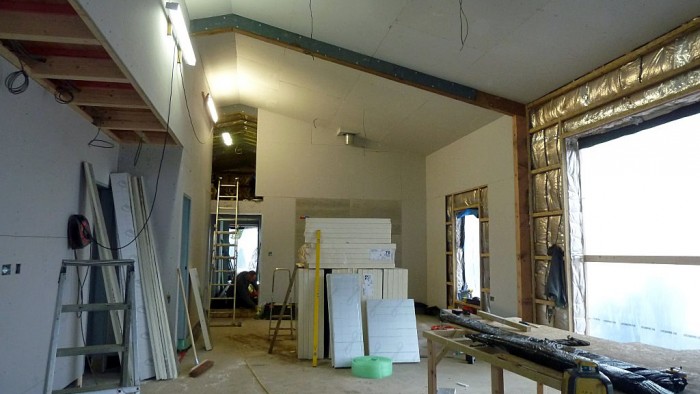 Wolfgar Barn, on the northern edge of Dartmoor National Park, is well on the way to being transformed into a stunning four-bedroom house.
With Class Q permitted development for conversion into residential property, Jonathan Rhind Architects has been converting the modern timber framed cattle-barn into a contemporary new dwelling. The Devon and Somerset-based architects has developed stylish double height living spaces and detailing, allowing its owners - an illustrator and photographer - to make the most of the long views across Dartmoor.
Jonathan Rhind, director of Jonathan Rhind Architects, said: "While there is little external evidence of much movement, except for the translucent sheeting forming a slightly shaded protection to the south elevation, there has been lots of activity internally in recent weeks, transforming the inside of the 15-year-old barn into recognisable living space.
"First fix electrics and plumbing pipework have been installed, along with the insulation and plasterboard to one side of each partition. This is giving shape to each of the rooms and the real proportions of spaces can be seen. Steel framed windows by Fabco have also been delivered and are starting to be installed."
The property will benefit from the highest standards of insulation, substantially exceeding current building regulations requirements, achieved with reflective insulation on the roof and external walls.
Jonathan continued: "The floor insulation is going down and the underfloor heating pipework is also due to start in the coming weeks."
The specialist heritage architecture firm has been working on the barn conversion since July 2017, facilitating the planning permission, architectural designs and working closely with interior design teams to realise the clients' dream of a new home, overlooking the stunning Dartmoor National Park, including the historic 'Giant's Grave'.
Read more on our barn conversion work in Devon and Somerset in our case studies or contact us if you would like to discuss your architectural project.