Continual Professional Development (CPD) & training – Copper in architecture
— 18 Apr 2018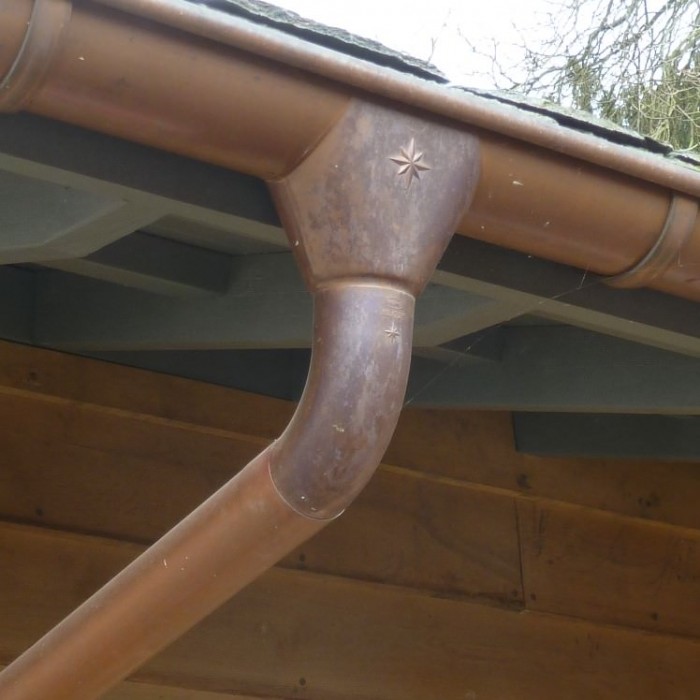 As part of Jonathan Rhind Architects' ongoing commitment to training and development, the technical team at the Taunton office enjoyed a CPD lecture on the use of copper in architecture last week.
The lecture focussed on design and specification issues such as:
Prefabricated systems
100% recycled copper material
Composite copper materials
Perforated and woven copper to create semi-transparent finishes
Copper has been used in the construction of buildings since the time of the ancient Egyptians and has been used historically in many of Europe's finest cathedrals, churches, castles and public buildings.
Despite its reputation as an expensive material, copper's durability gives it an advantage over many cheaper alternatives for longevity. This, together with its lightweight properties, sustainability, thermal efficiency and the fact that it can be easily shaped makes it an excellent option for those wishing to see a unique material incorporated into their building project.
The naturally occurring process whereby copper weathers to produce a protective patina creates a striking and mellow appearance. Oxidisation changes the material from its starting point of a shiny pink/orange into a deeper red/purple/brown before reaching its distinctive blue-green hue.
Traditionally copper has been used on roofs, flashings, cladding and rainwater goods, but its antimicrobial properties also mean it is suitable for many uses inside the home.
Jonathan Rhind architects have successfully used copper in many projects, including the recent completion of beautiful copper detailing on a summerhouse.
If you are interested in the possibilities of using copper in your building project please get in touch.