Connect, Enhance, Engage – Ottery St Mary a Church for the community
— 09 Aug 2023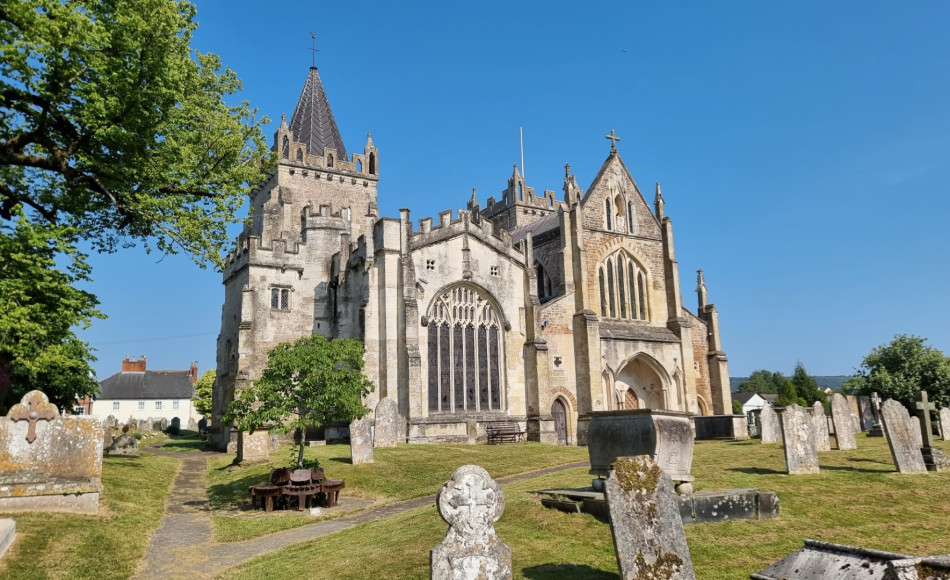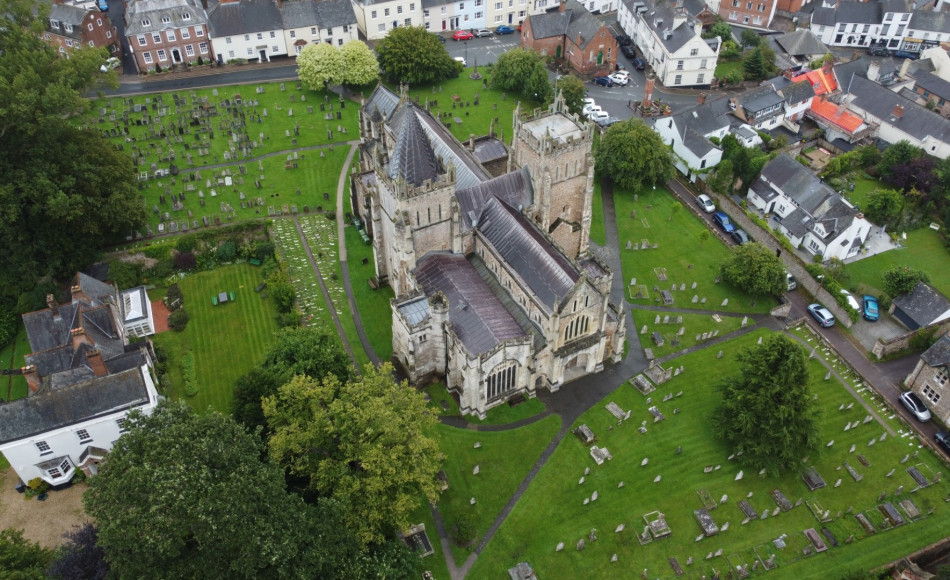 Jonathan Rhind Architects are delighted to be working with the PCC of Ottery St Mary to help the church community improve the facilities in one of the most significant churches in Devon; to enhance spaces in which the community, visitors and tourists can understand, utilise and enjoy the church.
Pevsner described St Mary Church in Ottery as 'large and important, yet does not dominate the little town'.
Undoubtedly one of the most important historic buildings in Ottery, the Grade I listed church of St Mary was built, apparently in imitation of Exeter cathedral and begun in 1337, with a significant restoration by Gothic Revivalist Architect William Butterfield in the Victorian era. Noteworthy features include ten 14th Century misericords, one of the country's oldest surviving astronomical clocks with a music box that plays the 'Ottery Song', and its magnificent fan vaulted Dorset Aisle.
Alongside its principal role as a place of worship, the church is popular with tourists and is used extensively for community engagement. The Parochial Church Council (PCC) are keen to ensure that the church facilities meet the needs of all these users, and their Connect, Enhance, Engage initiative aims to enhance the audio / visual provision, connectivity, wiring, lighting, and kitchen facilities while also incorporating reordering improvements making accessibility better. These upgrades will enhance the user experience and reduce the church's carbon footprint by minimising printed material and improving energy efficiency, as well as making it more relevant for the future.
As conservation architects, our role is to manage the technical requirements for the improvements, alongside preserving and enhancing the character and historic fabric of the church interior.
A collaboration between Jonathan Rhind Architects, Ottery St Mary Church and Chris Reading Associates has received positive feedback from Exeter Diocesan Advisory Committee (DAC) on the current proposals, which alongside technical drawings used photomontage / sketch visuals to illustrate how the proposed changes will integrate with the existing church interior.
Conserving historic buildings such as St Mary's is essential for future generations' understanding and enjoyment of historic building techniques and architecture however, it is also essential they are accessible, inviting and comfortable for the various groups who use them. This philosophy lies at the core of our conservation approach.
To explore more of our church projects, see Jonathan Rhind Architects project pages.
Check out information, services, and activities at Ottery St Mary or donate to their church on their website.