Best practice for plain clay tile roofing
— 10 Oct 2016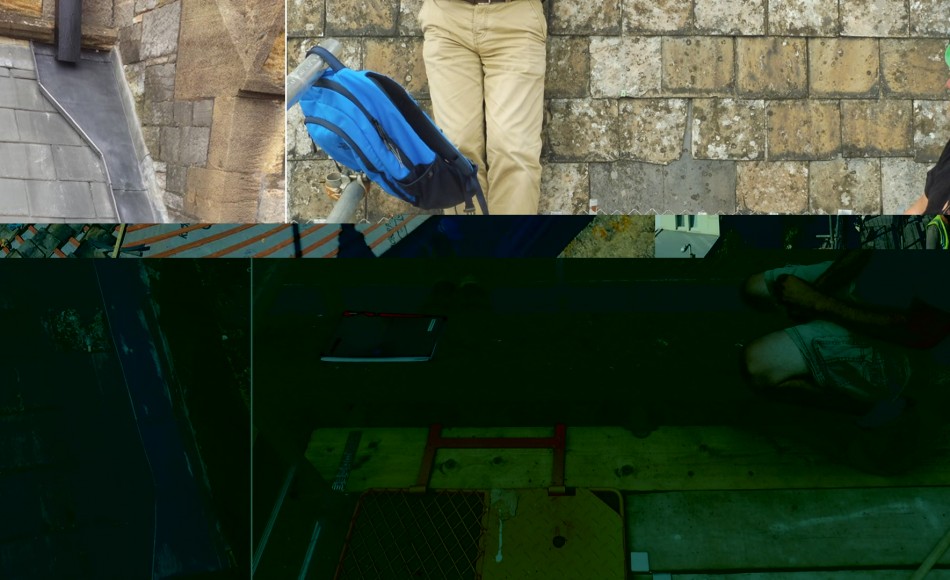 Work is progressing on a £350,000 project at St. Peter's Church, Ilfracombe to re-nail the existing clay tiled roof designed by Fellowes-Prynne (a well known British Arts and Crafts architect). Built in 1903-04, a great deal of care taken to ensure the longest life span and highest quality of workmanship. However the story of this roof demonstrates how one small element can let down the best intentions of the whole system.
The roof is open, with individual arch braced rafters supporting horizontal tongue and groove boarding, the underside of which is visible from within the church. Over that are substantial 50x63mm diagonal counter battens providing cross bracing over the rafters and then conventional, horizontal battens. The standard sized, plain, clay Bridgwater tiles made in Bridgwater were twice copper nailed on every tile as well as having continuous nibs at the head to hook over the batten.
The roof showed signs of slipping in whole sections of roof tiling which were coming apart at their courses and moving unevenly down the roof as well as luxuriant growth of plants on and through the tiles next to abutments at the tower and parapet walls on the north side.
The reasons for this were:-
The nails holding the battens into the counter battens were mild steel and rusted out, which then slipped down the roof under the combined weight of several courses.
Heavy plant growth appears to be from guano from perching seagulls on adjacent guttering and masonry above the roofs which gets trapped in the very narrow joints between the tiles that are very tightly jointed and stay on the surface.
Our alterations to the design to avoid repetition of these previous failures is:-
At 316 (Austenitic) quality stainless steel fixings to battens and counter battens.
Copper nails to every roof tile. Even though current recommendations for severe exposure is only eaves, verges and every fourth course we felt it prudent to continue the original detailing because of the severity of storms, its proximity to the sea (only 200m) and long term weather predictions are of more violent storms with intense rainfall within short periods of time – not necessarily an overall increase in total rainfall.
The south west peninsula is already designated severe conditions for roofing purposes, but this site's proximity to the sea and elevation above it makes it even more vulnerable and therefore higher levels of specification are warranted.
Additional quality of breathable roofing felt was used which is guaranteed UV resistant for four months which will not break down if left exposed without tiles over the top for periods while other parts of the roof are being worked on.
Work started at the beginning of August and is due to complete in April 2017 as it is being carried out on a roof by roof basis without overall roof scaffold, as the total building width is over 18m and makes a completely covered roof prohibitively expensive.