Spectacular coastal site prepared for new home
— 27 Jul 2020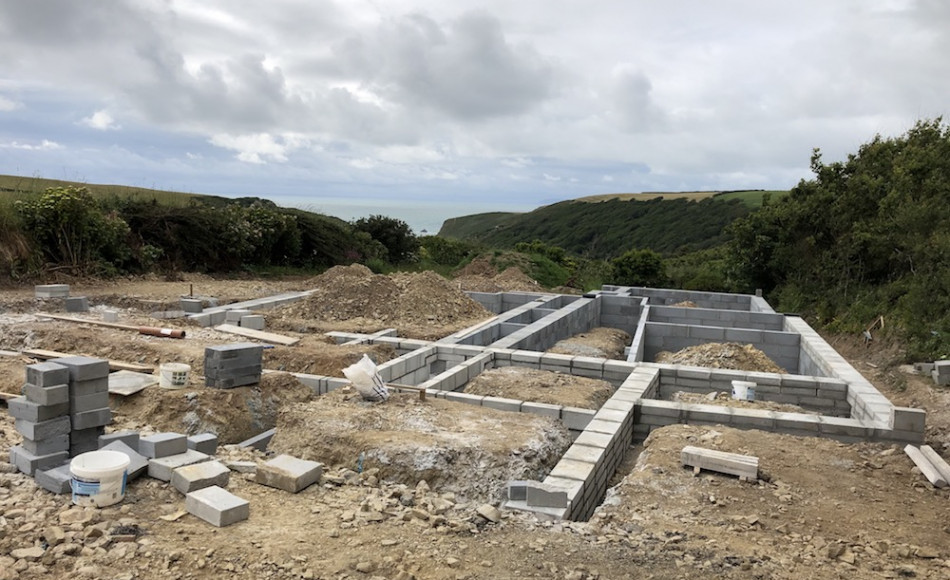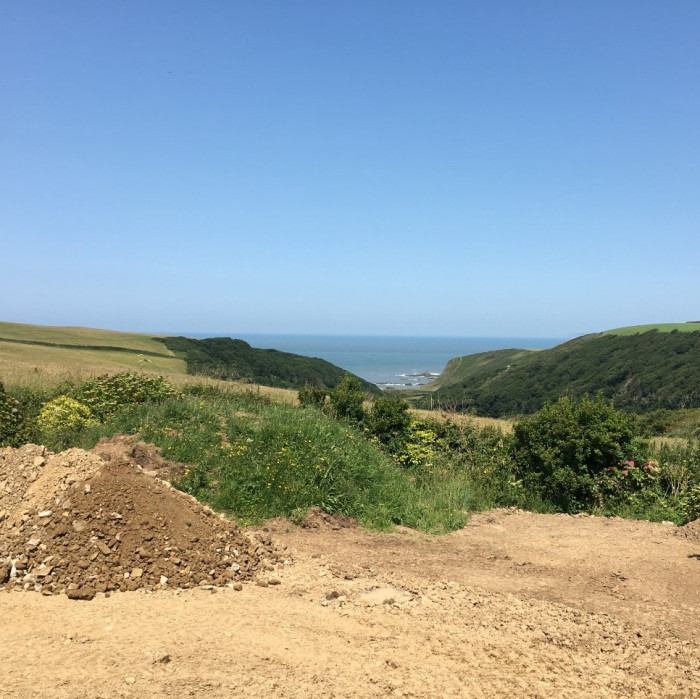 Jonathan Rhind Architects were asked to design and obtain permissions for a replacement home on this dramatic stretch of north Devon coastline in an Area of Outstanding Natural Beauty.
The site was occupied by a 1930s bungalow, which didn't suit the owners needs and required repairs. Following careful consideration, it was decided to demolish the bungalow and build a new bespoke home designed to take full advantage of the incredible location and views and tailored to the owner's accommodation needs.
The new design increased the footprint of the property while reducing the impact on the skyline by relocating the property further down the sloping site. The plan has a linear stepped footprint which responds to the narrow sloping site.
Following demolition of the existing bungalow, contractor, JE Stacey & Co, started work on site in January. Unfortunately, due to the pandemic, the site had to temporarily shut down, but following updated government guidance on social distancing and hygiene, work has been able to recommence.
The below ground works including foundations, sub walls and drainage are complete and the concrete beam and block ground floor installed. With the new property emerging from the ground stunning views can be fully appreciated from the location of the new rooms proposed.
The superstructure of the building is timber frame which is being factory fabricated by FrameUK, and the building will be finished externally with vertical slate hanging, local coursed stonework and zinc cladding to minimise maintenance and external redecoration required.
It is important to the client that the property incorporates sustainable technologies, and the building will include solar PV to generate electricity and an air source heat pump which are being provided by local north Devon company Solar Heat PV Tech, as well as a rainwater harvesting system.
Consultants:
Structural engineers - Exact Structures
Ecology - Richard Green Ecology
Archaeology - ContextOne
Arborist - Ben Trevor
Energy Assessors - Darren Evans