Jonathan Rhind Architects welcomes new team members
— 03 Oct 2018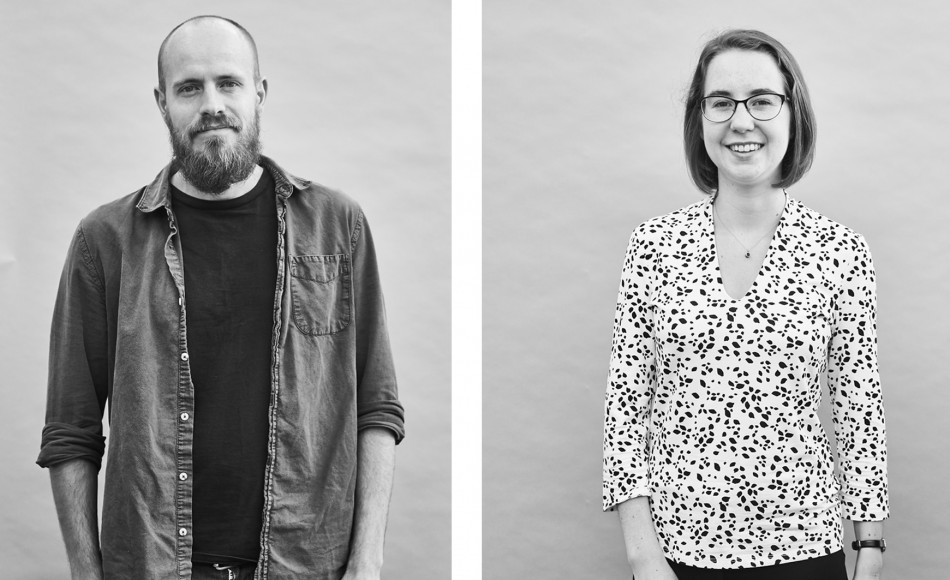 The Taunton office are delighted to welcome Alice Bell and Andreas Hofmeyr to the team as Part 1 and Part 2 Architectural Assistants. Alice spent a few weeks at Jonathan Rhind Architects in the summer of 2017, learning amongst other things how to use our drawing package Vectorworks. During 2017/18 Alice completed her BA degree at the University of Cambridge and has returned to JRA for her placement year to develop her experience of working in practice before continuing her architectural studies.
Andreas gained his Masters degree from the University of Pretoria, and after seven years working on sustainable and community development projects in South Africa and his native Namibia has decided to develop his experience in conservation here at Jonathan Rhind Architects.
Joining the Devon office as a Trainee Architectural Technician is Aaron Janes, who having completed a level 3 diploma in Architecture, Surveying and The Built Environment is now studying for his level 4 HNC in Construction at Petroc, North Devon College.
The Devon Office have already said Ciao and Arrivederci to Jacob Westerman, who spent the summer with us in a brief sojourn from his architectural studies as a Part 1 student. Jacob first came to Jonathan Rhind Architects in the summer of 2017, before heading to the Politecnico di Milano in Italy to study for the first year of his Masters degree. He returned this summer before heading back to Milan to continue his studies. Jacob has written a fascinating account of his year in Milan, which we will be posting as a blog imminently.
It is great to see people returning to us after work placements to expand on their experiences. All of our new starters have dived straight into various projects and are relishing the challenge of working on our wide-ranging portfolio. Welcome to everyone!
Check out the rest of the team at Jonathan Rhind Architects and see the types of projects the practice has been involved in.