Hellos and goodbyes
— 21 Aug 2019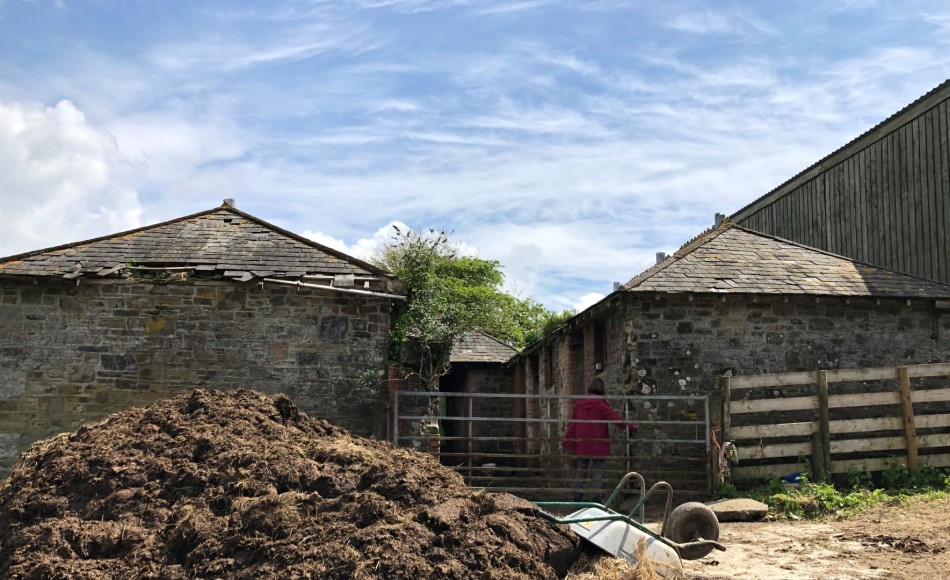 It is with good luck wishes we send Alice Bell off to continue her part 2 Master of Architecture studies at Manchester School of Architecture, while at the same time we extend a warm welcome to Helen Bennett, who has just completed her Master of Architecture at the University of the West of England.
Alice joined us last summer for a year's placement as an Architectural Assistant, having completed her Part 1 Architectural studies at Cambridge University. Alice has worked on a variety of projects over the past year, highlights include:
Learning about clues in historic fabric that indicates the age and construction of barns on Dartmoor. Drafting management plans for several barns gave her a broader understanding of the historical, ecological and structural concerns that made each suitable to qualify for grant funding for repairs.
Drawing up designs for a new build house; responding to the existing environment and siting the house in its context. Talking of the project Alice said 'I have learnt a lot this year about how to explain a design with reference to planning policy, to help start a positive dialogue with conservation officers.'
Extension / reordering of listed property - working with a client who has strong visual ideas about what spaces she would like to achieve and designing an extension to resolve those aspirations within the constraints of the existing house and landscape.
Alice has made a very important contribution to these and many other projects that she has worked on at Jonathan Rhind Architects, and although we are sorry to see her go, we wish her all the best in her continuing studies.
Having said goodbye to Alice, the Taunton team welcomed Part 2 Architectural Assistant Helen Bennett, who joined at the beginning of August.
Conservation formed a key aspect to Helen's design and research projects throughout her time at University, and her final year thesis focused on the social element of design. Helen has already established herself in the Somerset team and we are all looking forward to working with her, while she gains experience for her Part 3 qualification.