Planning permission granted for our ambitious Burgh Island Hotel renovation scheme
— 22 Dec 2022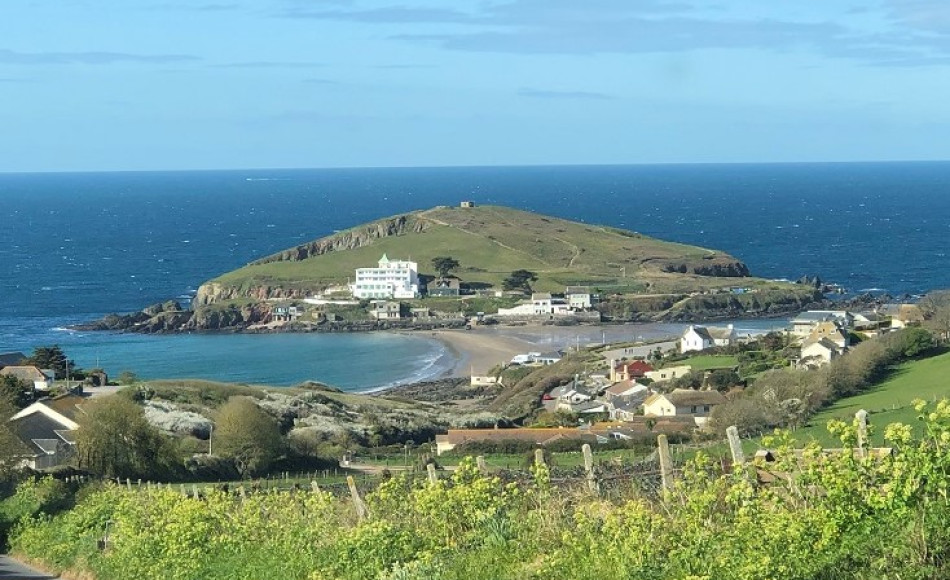 Jonathan Rhind Architects are thrilled to announce that planning permission has been granted for our ambitious scheme to renovate Burgh Island Hotel in Devon. The iconic Art Deco structure, first built in 1929, has previously provided luxury accommodation for the likes of Agatha Christie and King Edward VIII.
Our approved proposal, the first major development of the hotel since 1934, includes the introduction of twelve new guest rooms as well as extensions to the Nettlefold restaurant and Pilchard Inn, to provide improved dining facilities. The sensitive conversion of existing spaces provides a luxurious basement spa, improved staff accommodation and a tea and ice cream kiosk.
To preserve and enhance the character of the hotel, its unique landscape setting and the sensitive plants and wildlife of the island, the developments have been carefully integrated into existing buildings to minimise their impact. Works are also being carried out to repair existing landscape erosion and enhance the natural habitat and landscape character.
The scale and ambition of the ten-year project looks to revitalise the original glamour of Burgh Island while incorporating modern sustainable technologies and construction methods to vastly improve the environmental performance of this treasured landmark.
Key to the success of achieving the planning approval has been JRA's collaboration with expert consultants across a number of specialities. These include Advance Consulting, Advanced Arboricultural, Avalon Planning & Heritage, BJP Consulting Group, Doug King Consulting, Rathbone Partnership, Richard Green Ecology, Robinson White Partnership, WCI Sewage Treatment and all the staff at the Burgh Island Hotel.
MASTERPLANNING PROPOSALS
Spa
Conversion of basement to spa.
West Wing Extension
12 en-suite bedrooms.
Penthouse – omitted
Kitchen Stores
Removed to reveal the original building.
Staff Quarters
New subterranean staff accommodation under the footprint of existing tennis court.
Pilchard Inn Restaurant
Glazed extension and first floor terrace over.
Chirgwin Hotel - Staff Rooms
Renovation with historic veranda.
Nettlefold Bar
Glazed enclosure to existing roof terrace.
Tea Hut
Conversion of outbuilding into a tea and ice cream kiosk.
Mermaid Terraces
Alternative proposal to wooden steps – stone steps up a regraded slope.
Fisherman's Gardens
Landscape walls and gardens to be reinstated.
Island Pathway Improvements
Gentle improvements to accessibility, safety and interpretation.