Bespoke detailing to conceal the mundane
— 19 Jun 2023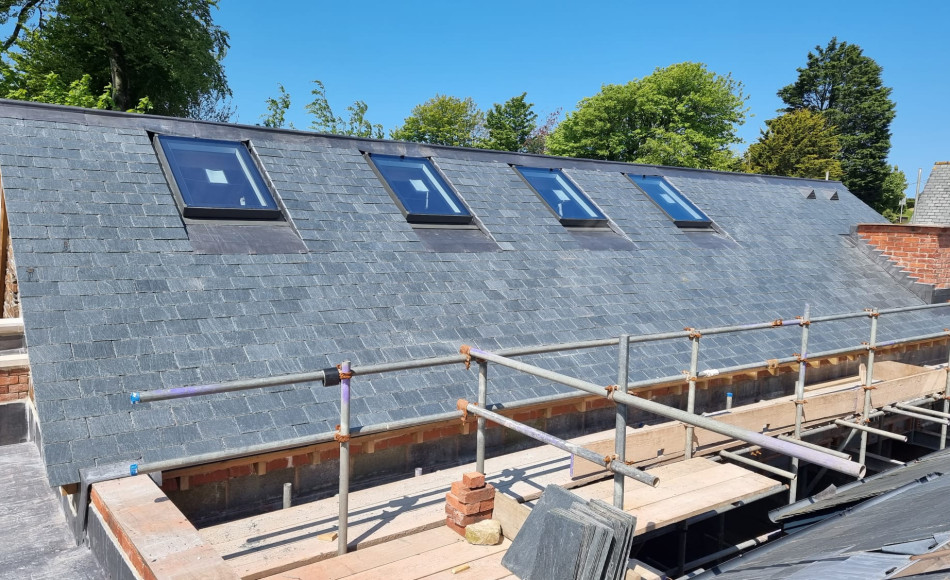 Service vents aren't necessarily the first thing that spring to mind when planning a property extension, but they are just one of the many details which have required careful consideration for the extension of Grade II listed Woolsery Manor.
The Manor house is in the process of being carefully conserved and renovated to bring it back to life and various service blocks have been added to enable the Manor to be a luxury hotel. These buildings have been meticulously detailed to meet the stringent planning design requirements of building within the curtilage of a Grade II listed property, while also meeting the servicing standards of a commercial hospitality business.
Senior Architectural Technologist Darryn Marrs has worked on the project since its inception and has resolved many tricky issues.
One requirement was for a large capacity internal bin store, with associated ventilation. Darryn has ensured the designs not only meet requirements but are unobtrusive and in keeping with the fabric of the property.
Features include:
External louvres in slate to match roofs and wall copings
A flush finish to give a discreet appearance
Siting high and low vents to aid air flow
Designed around a standard block size to ensure a tidy finish internally and buildability
Same details for the smaller drainage vent pipes for consistency.
To meet planning and building control requirements the stone boundary wall contains a total of 10 wall vents which thanks to Darryn's technical designs are subtle and inconspicuous.
Another vent issue which required careful design was for the foul water vent pipes in the service block. These vents are required to prevent smells from the drainage system entering the property through sinks etc. The standard detail is a 100mm / 4-inch diameter plastic pipe penetrating the roof to allow air to be drawn into the soil pipe, but this services 'clutter' can detract from the familiar vernacular of natural slate roofs and historic detailing of the Grade II listed Manor.
The building regulation requirements for the location of the outlet gave very limited options due to potential conflicts with first floor windows, opening rooflights and fresh air intake louvres. Other considerations included, avoiding visible ventilation ductwork, minimising penetrations through fire and acoustic partition walls, bypassing office spaces with exposed roof trusses and the operational requirements of the vent.
The vents could therefore only be installed in a very small area of the roof. The solution was to design a wall vent to go under the apex of the roof and straddle the ridge beam. The apex ridge vent meets the technical requirements while being a discreet solution in materials complementing the elevation.
These designs are bespoke for this property and technical challenges and are one of the many ways in which architectural design creates solutions to suppress the mundane to highlight the beautiful.
If you need help with a technical design issue on your building project, get in touch.