Architect qualification for team member
— 19 May 2022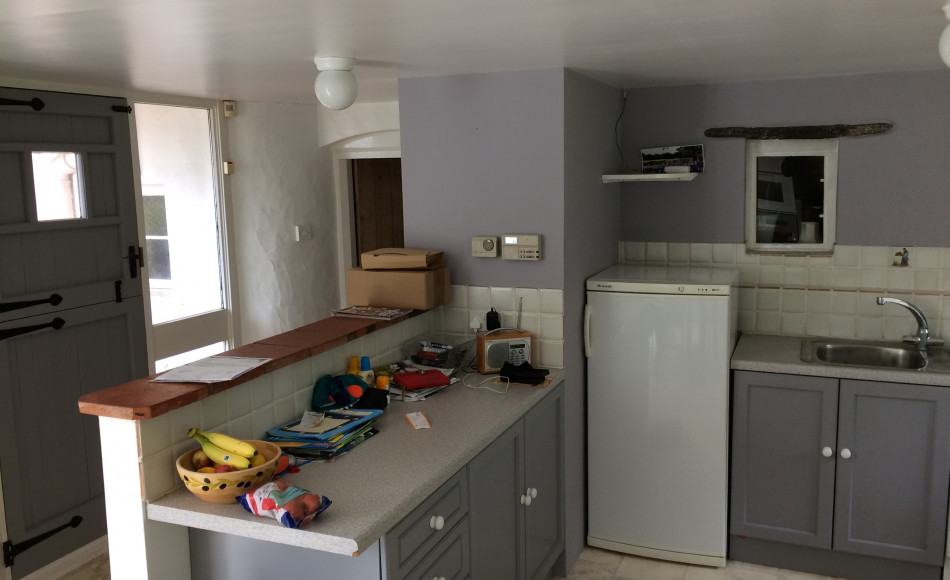 The Jonathan Rhind Architects' team are celebrating after Helen Bennett who joined the practice as a Part 2 Architectural Assistant has completed her Part 3 studies and qualified as an Architect.
Helen started her Part 3 course in January 2020, with a combination of teaching blocks and coursework. When Covid 19 struck, the teaching element moved online, and following this, Helen chose to postpone her case study and career evaluation until the following year.
For her case study Helen chose the renovation of a 5 bedroom historic house in the Quantock Hills. The property, in an Area of Outstanding Natural Beauty, needed rearrangement to optimise it for busy family life. Helen was involved in the project from concept stage through to completion, which was a great opportunity to gain further experience in all aspects of a project from client and contractor handling, planning procedures, and detail design to contract administration.
Challenges lay in renovating and opening up the space to create more open plan living and allow more light into the property, opening up views out across the Bristol Channel whilst retaining the historic character of the property – probably originally two historic cottages built into a sloping site.
Having completed her case study, Helen then had to undertake a career evaluation – a broad look at the 8 and half years study and work and what she had learnt throughout this time. This was followed by a professional interview to discuss her case study and overall experience to date.
Having passed all these elements, Helen has registered with the Architects Registration Board and is now officially an Architect.
Director Mark Raby who has mentored Helen on several projects said, 'Helen hit the ground running as soon as she started in the Somerset design studio, facing every challenge with energy and enthusiasm. She has been a real asset to the team and has approached her studies with the same rigour and exactitude that she has put into her work. Well done!'
Helen is now leading several conservation projects and is looking forward to being able to help the more junior members of the team on their architectural journey.